Company Profile
Read Industrial manufactures milking machines, irrigation products and provides general engineering services to businesses across New Zealand. Rangiora is home to our office and factory. We are less than 30 minutes drive from Christchurch city in the South Island of New Zealand.
From humble beginnings
We were not always in Rangiora, however. Back in 1922 when sheep twenty-fold outnumbered people in New Zealand and the All Blacks had defeated the Australians for the 76th time out of 91 test games since 1884, a Cantabrian named Mr John Read had something of a design idea.
Using the garage at the rear of his own Christchurch based home, he then set about effecting his design plans into a working prototype. In doing so, he created something of a revolution in dairy milking technology. The rest is, as they say, history.
We're now a general purpose engineering company, a manufacturer or irrigation components, as well as global dairy milking systems brand.
But, we like history. So, here's how it all happened. John Read worked for several years in his garage designing a "single pipe machine" that would eliminate the need for a separate vacuum pipe, thus solving the problem of contamination to the milking machine, and, therefore, milk. Using proceeds gained from leasing out his patent to a Mr H. R. Jenkins who built the Gane Milking Machine—a common name at the time in New Zealand dairy milking—Mr Read then continued to refine his design.
By the time the patent lease to Mr H. R. Jenkins had expired four years later, Mr Read's design was so refined that he then was able to establish his own brand known as "Direct Supply" and enter the market with the most sophisticated and cleanest milking machine available in New Zealand and Australia. The dairy industry soon recognised Direct Supply and demand quickly grew. Such was the extent of the demand that in 1925 he was forced to build a factory in order to scale up production.

By 1931 Direct Supply had established itself as a threat to orthodox milking machine design and began winning awards at major A & P shows in the South Island. At the same time, milk obtained using Direct Supply machines started to become renowned for its exceptional creaminess and taste.
To that effect, hospitals and town supplies across the South Island began to preferentially source milk from farms that used Direct Supply Machines. Factories that made chocolates, biscuits, and ice cream, too began to follow suit.
The £100 challenge
Such was the success that orthodoxy in the market began the propagation of false rumours, suggesting that Direct Supply machines were, among other things, unsanitary, essentially negating one of the major benefits of Mr Read's system. For a new and disruptive technology, that was, needless to say, quite damning. And this is how Mr Read chose to respond by way of public announcement:
"We challenge any person, firm or company . . . to place their double pipe machine under government supervision, against a Direct Supply single pipe milker, for a periodical demonstration test and public report, on the following points: Sanitation, efficiency, reliability, simplicity, and quality, or any other point whatever."
He offered £100 to anyone willing to demonstrate that an alternative machine could perform better. That's about $10,000 in 2016 NZ currency. History judged favourably his boldness and resoluteness.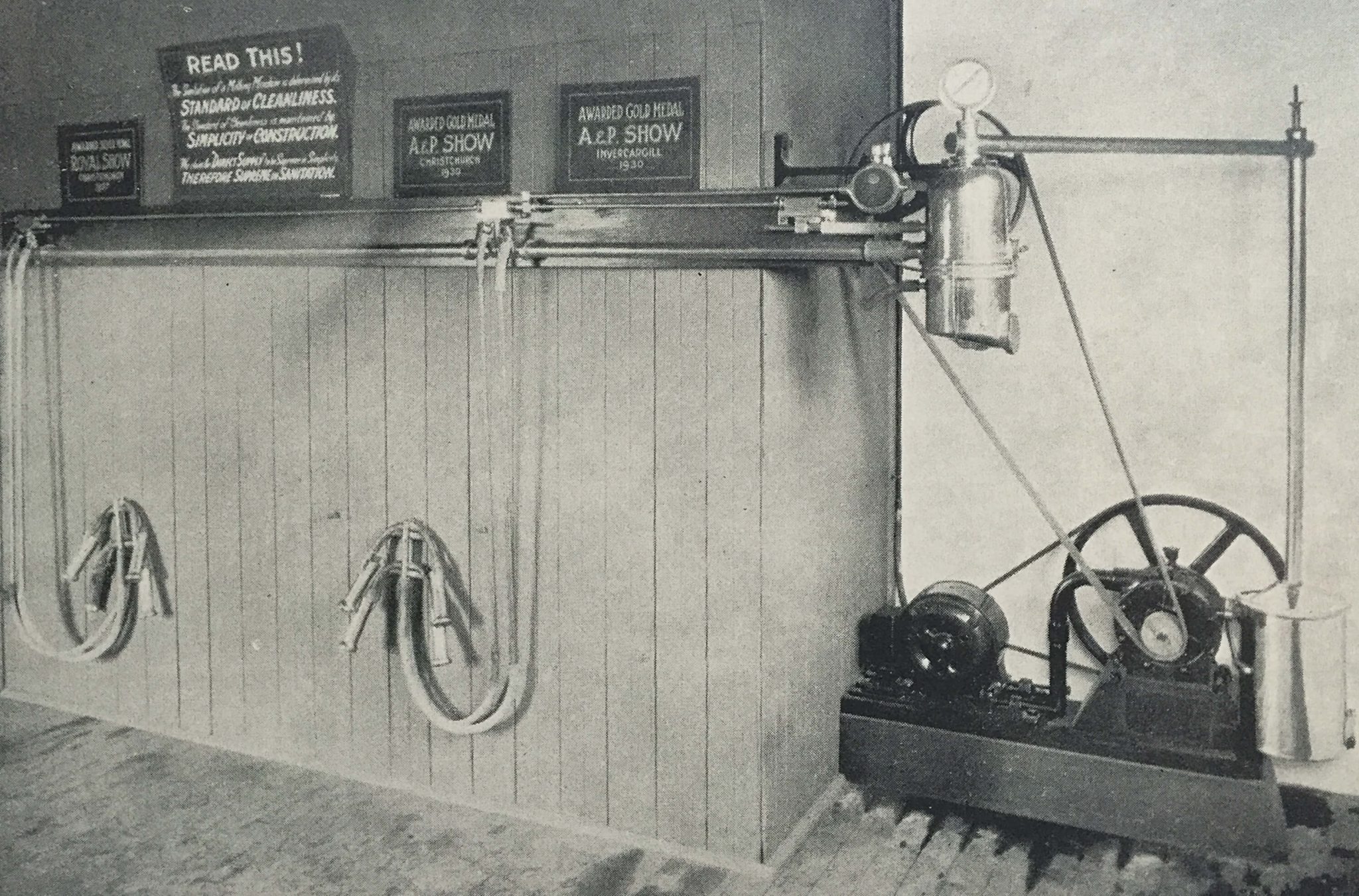 Second generation
Less than fifteen years later Mr Read's two sons Leo and Laurance took over the business. A factory was set up in Auckland to manufacture vacuum pumps and milking machine parts which other milking machine companies purchased.
Ownership changed hands again three years later in 1948 with Leo buying out his brother's shares in the business, moving the Christchurch based factory to another location within the suburb of Papanui.

Third generation
Eleven years later, Leo's son Noel joined the company, now a third generation family business. By 1966 the demand had reached a new all time high. This required a rethink on how to meet production volumes. Consequently, a new factory in Rangiora was built, on nearly three acres of land.
However, instead of Direct Supply it carried the name L Read & Son Ltd. The company retained this name for the thirty seven years that followed. Then, in 2003, to better reflect the company's growing role in general engineering, Read industrial Ltd became the new company name.

Today, a fourth generation company
Today, Read Industrial is a fourth generation family business run by Noel Read's two sons Philip and Steven who have continued to expand the factory in size and capability, and grow the company globally in agriculture markets in the US, South America, Europe, UK, and Australasia and the Pacific.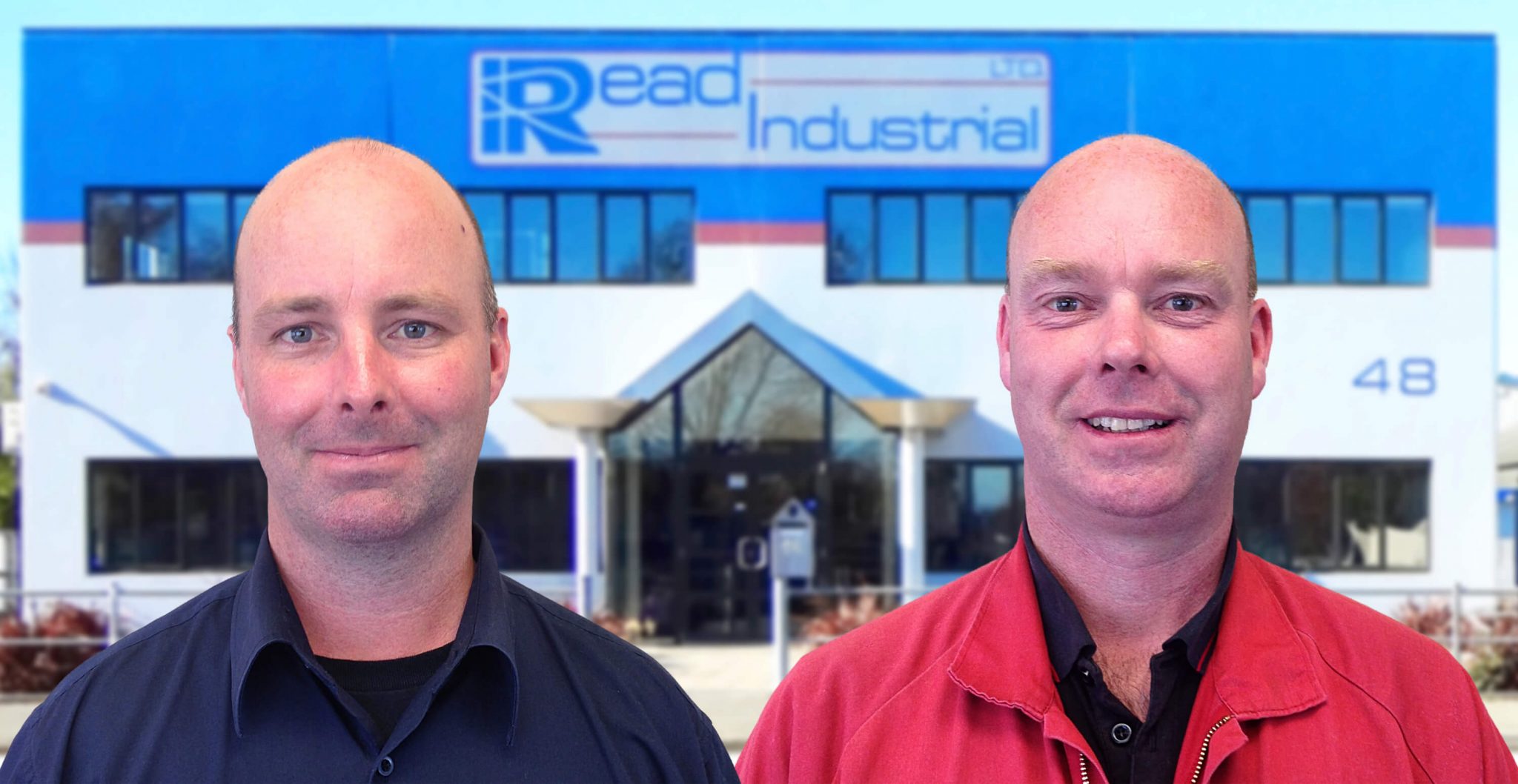 Philip Read, Sales Manager
Philip joined the business in 1994, initially in stainless steel fabrication and machining. For nearly a decade he developed expertise in welding, forming, milling, turning and other metalworking processes. Using his engineering skills, he then worked for another decade in farm installations and servicing before stepping into his current role as Sales Manager. Today, Philip helps farmers with dairy plant conversions and provides technical support. He also represents the face of the company at trade shows, promoting Read Industrial systems.
Philip's spare time revolves around his family. In the weekends he can be found on the football pitch supporting his son and local club Waimakariri United. Philip is well travelled and enjoys exploring the world when time allows.  Other than that, he enjoys a BBQ and beer and likes to be outdoors tending to his house and garden.
Steven Read, Production Manager
Steven joined the company in 1991, working in the foundry, machine shop, and fabrication. Early on he developed expertise in metal working using lathes, mills and drills. Subsequently, he developed expertise in certified milking machine testing. This enabled him to travel to the United States, Ireland, United Kingdom, and Colombia to work on milking systems. With an eye for manufacturing processes, he remained abreast of company developments thereof; he trained on the first CNC lathe the company purchased in 1998 and since has gained operational knowledge of all additional CNC machines.
Today, Steven's role as Production Manager is to oversee manufacturing, from purchasing materials to casting, machining and fabrication. In his spare time Steven enjoys the outdoors with family. If he's not water skiing or fishing, he's tending to animals or the garden on his lifestyle block in Rangiora.
Thanks for your interest in us
Honestly, we don't expect everyone will read all that. But for those that like to get to know a company, and the people that made it, we figure it's there if you need it.