Rotary Wash Gland
Simplify cleaning. Choose as an optional extra for all new rotary systems, our rotary wash gland. And give flexibility around platform use during the wash process.
Together with our circuit wash system the rotary wash gland allows for platform rotation during the wash process. This is useful for the following reasons. First, it allows for the rapid removal of solids as soon as the last cow finishes milking. This reduces the chance of milk fat and protein deposition in milk lines.
Two, it's much simpler than the alternative. The wash cycle begins as soon as the operator chooses, rather to having to stop at a fixed point to connect a wash line. Three, it's safer. A platform in tether to a wash line is an accident waiting to happen. Four, it's also useful for reasons unrelated to milking. Such as, when rotating the platform for artificial insemination, or to clean the deck while the wash is going through.
Built to last
Made in stainless steel, so it wont rust. Heavy duty bushes and large quad type seals ensure trouble free use.
Conveying more than just water
Designed with three ports. In addition to jetter wash water, our rotary wash gland also conveys a separate cold water line for platform skirt spraying, and an air purge.
Retrofit options
Already have a rotary system but no wash gland? We can retrofit one to most rotary systems.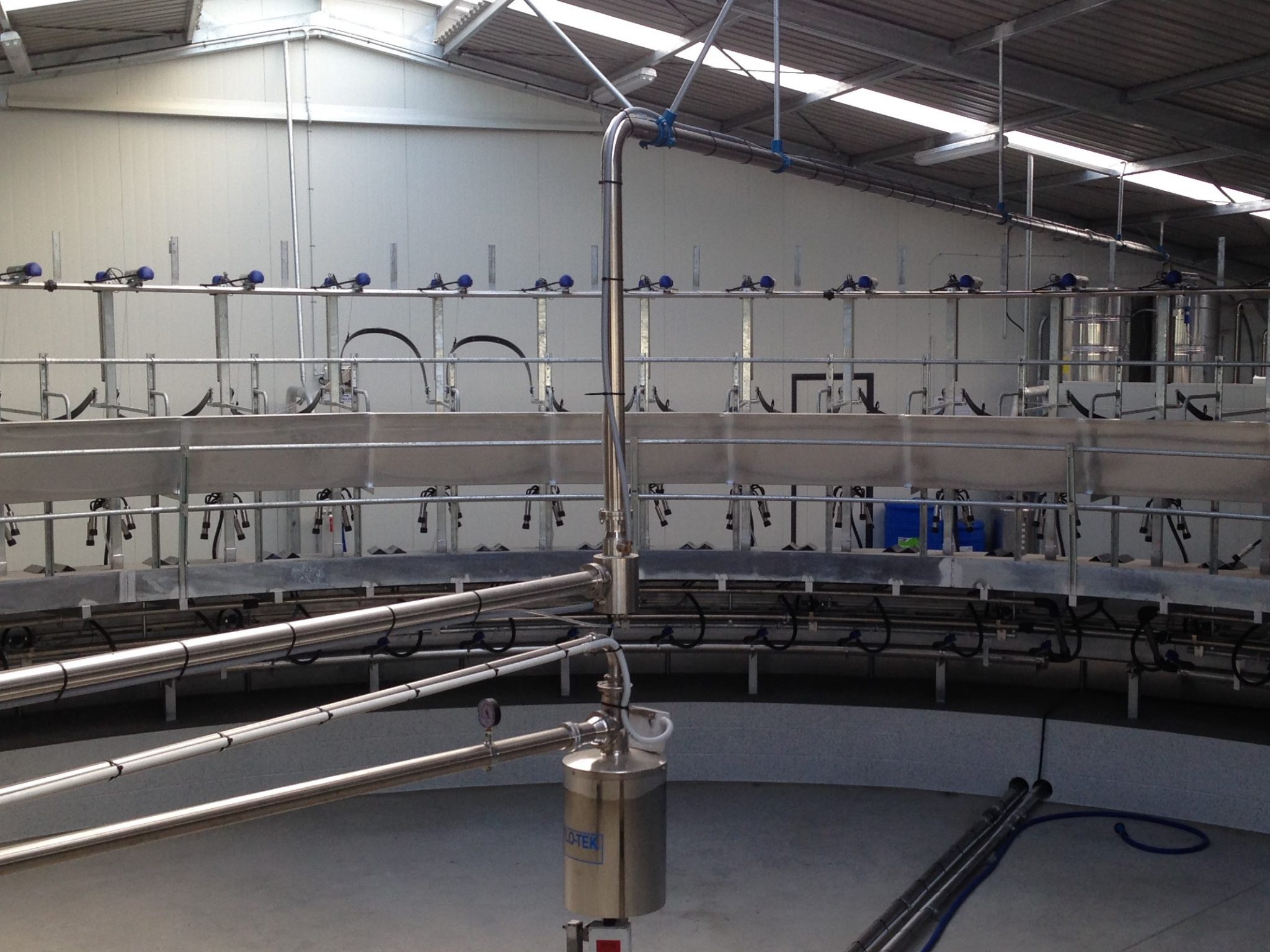 Simplify cleaning with a rotary wash gland
Ask us about retrofitting options, or include one with your next Read rotary milking system