Rotary Gland
Durable stainless steel construction
With housing and ports made from stainless steel, our rotary gland will continue to perform year after year. We offer two size variations, including a smaller unit with a 4" main air port and 2" milk port, and a larger version with a 6" main air port and and a 2½" milk port. Both sizes come standard with 8 electrical tracks.
Upgrades for added functionality
We offer the flexibility to support additional platform components, if needed. Simply upgrade from 8 to 12 electrical tracks to support extra current loads. And, if adding herd management systems and milk production metering to our systems, we offer an optional data communications track to support this.
Long service life & no fuss servicing
Rather than using brass pins, the glands use large carbon brushes to transfer electricity. The advantage is longevity. With simple annual servicing, our glands operate trouble free for years before electrical contacts need replacement.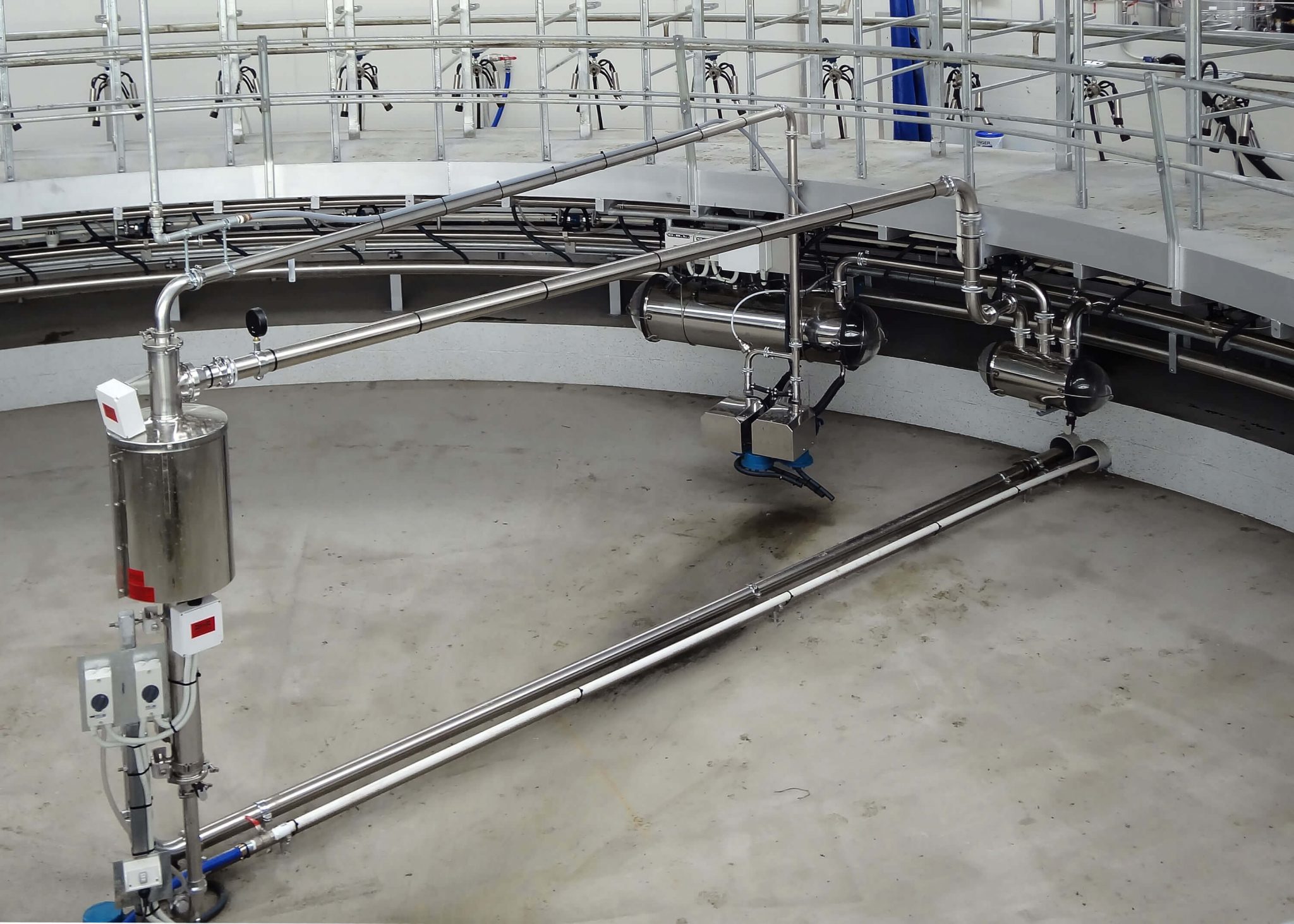 Rotation with milk, air, power, and data
With upgrades to suit