Milk Filtration
Remove contaminants in milk before it reaches the VAT. Our stainless steel in-line milk filtration units are effective in removing unwanted particulate matter and are simple to clean. We have designed our filters to operate in dairy milking plants with small and large herd sizes.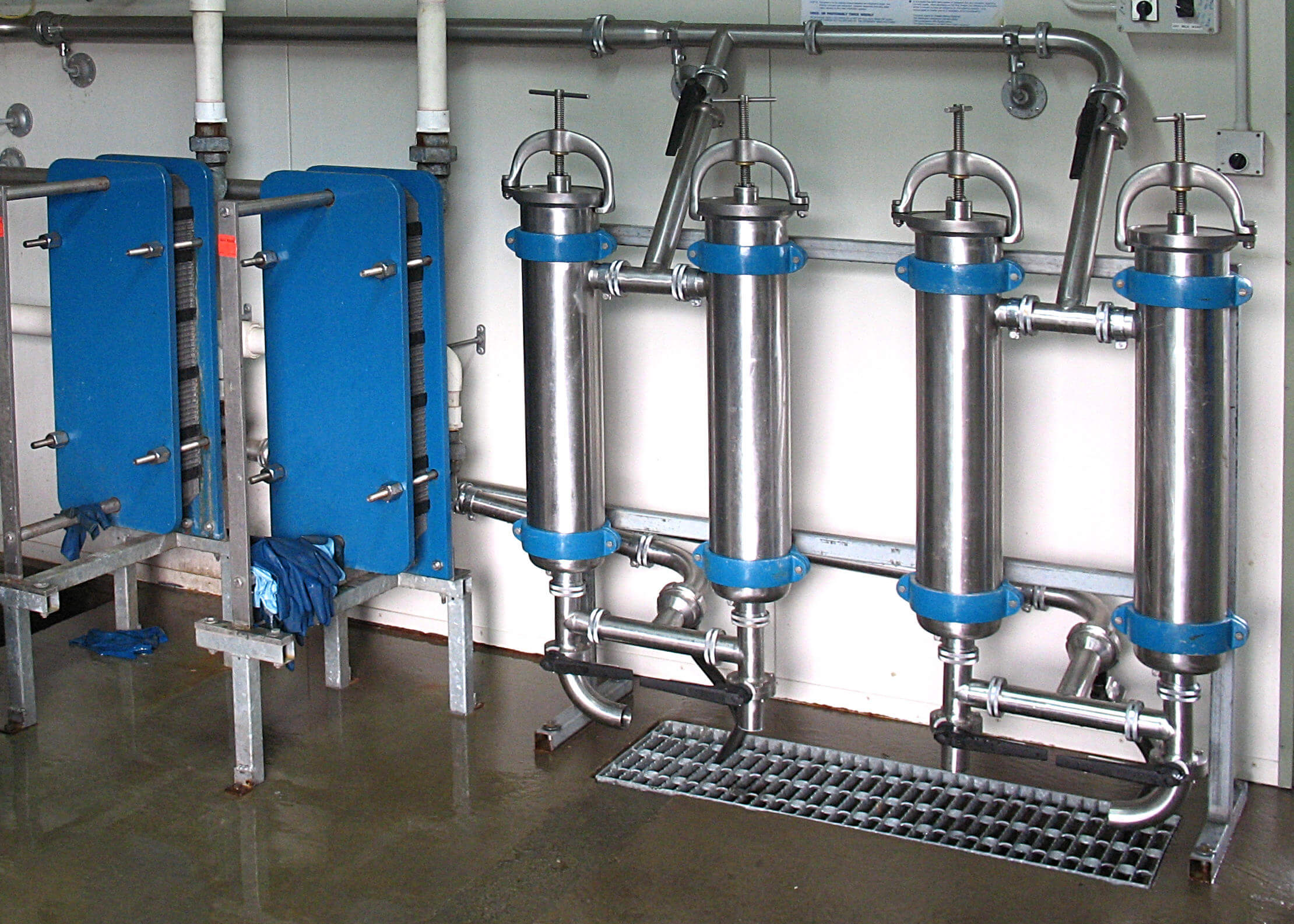 Sizes
For a herd of 500 cows or less we have units to suit 150 mm diameter filter sleeves, with lengths of 610, 760 and 880 mm. And for a herd of 500 cows or more, we have units to suit 230 mm diameter filter sleeves, with lengths of 850 mm and 1,100 mm. Our filter units also support back to back configurations, for even larger herd sizes. For example, for 1,000 cow dairies we would install a filter bank consisting of two 230 x 850 mm milk filters, or, for 1,400 cows, two 230 x 1,100 mm units.
Filter sleeves and socks
We can supply filter sleeves and socks for any size unit we make. Our filter units are also compatible with most brands sold in retailers throughout New Zealand.
Filter changing
Servicing a Read Industrial filter unit could not be simpler. One only has to undo a single screw clamp and pull out the filter housing. Simple.
Custom milk filtration mounting and sizes
We can also do custom specifications for different mounting options and port sizes. If inlet and outlet milk lines are both mounted high, then we can supply filters with ports that are located on the top side of the filter housing.
Need a filter for a micro milking operation or hobby farm? No problem. We can also make units that fit 75 mm and 100 mm diameter filters.
Effective filtration with simple filter changeover
Suitable for dairies of any size