Service Dealer Network
Factory direct servicing
We provide support to farmers in the mid and north Canterbury region. Our team of technicians are available for routine milking machine servicing and plant upgrades. For urgent faults, we are available 24/7. And if your dairy farm is outside of North Canterbury — no problem, we've got you covered. Read service agents are nationwide.
Extended coverage from our service dealer network
For all other regions of New Zealand, we have an extensive service dealer network with our business partners. Contact your Read service agent today:
North Island
TED Engineering – Taupo,  Aquaheat – Whakatane, Northland Metal Industries – Whangarei,  Grant General Engineers – Dargaville,Piako Rural Services – Te Aroha,  Vickers Farm and Dairy – Taranaki,  Farm Supplies Central – Manawatu">,
South Island
Rakaia Dairy Services – Rakaia, Progressive Engineering – Timaru, HighLine Dairy Otago – Balclutha, Dairy Tech South – Gore, Donald Engineering – Edindale,  Dairy Tech South – Winton,  Westland Dairy Sheds – Hokitika,  Rea Engineering,  Ahoy Engineering ltd – Oamaru,  Cuddon Engineering – Blenheim,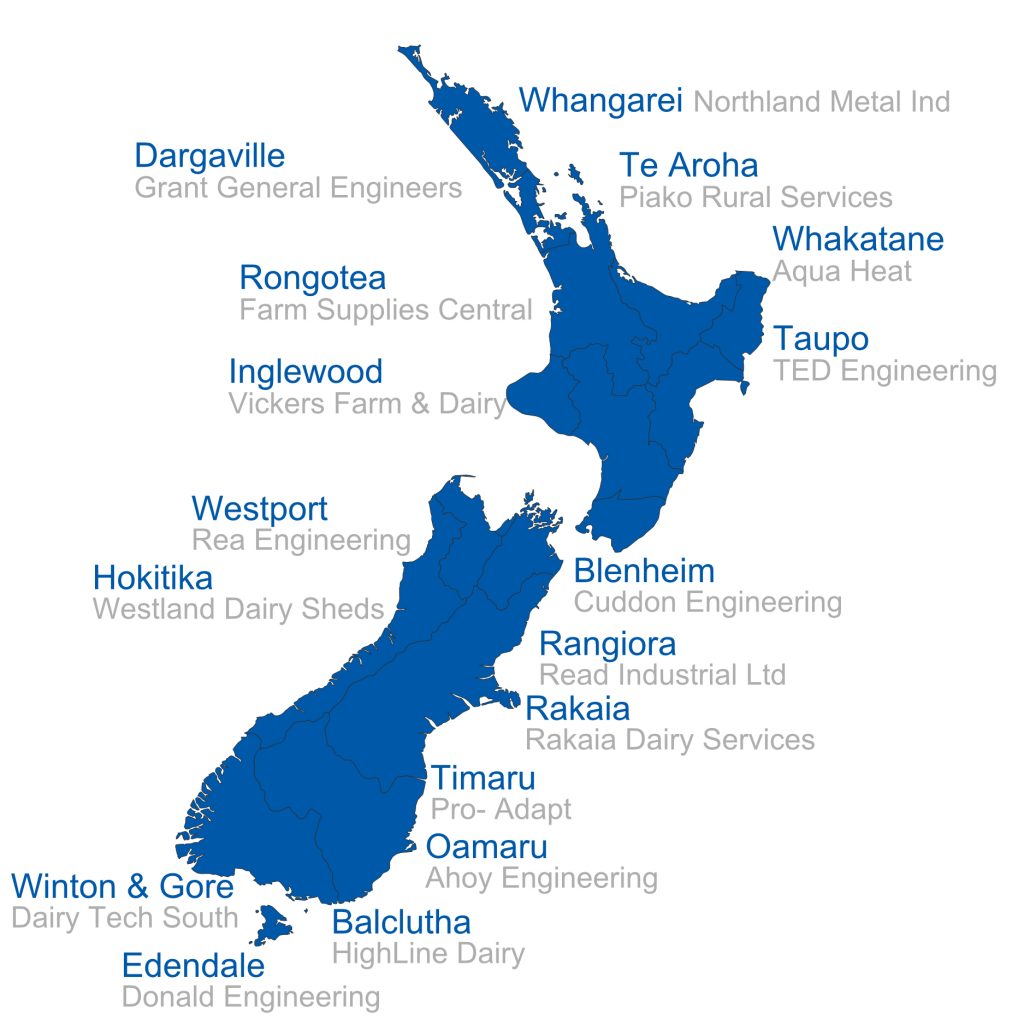 Getting the support you need?
We take servicing seriously so if there are places we don't yet have coverage and you know of a reputable agent, feel free to suggest them to us