Consumables
All consumables for Read rotary and herringbone milking systems are available directly through us, as well as authorised service dealers. We recommend annual servicing on all the following.
Milk tubes
We recommend semi-translucent silicone rubber type for long milk tubes, for both 4 x 0 and 2 x 2 pulsation. These are more resistant to heat, UV, and physical damage than plain black rubber milk tubes. Despite their toughness they are also flexible, which helps with even udder hanging.
Teat cup liners
Typical lifespans for our liners is about 2,500 milking sessions. We recommend the newer one-piece square-barrel design, made from food grade synthetic rubber. This helps to minimise the chance of partial closure from kinking during milking. We also can supply variations of the round-barrel type.
Filter sleeves and socks
Our filter units are compatible with generic off-the-shelf filters. These are available in retailers throughout New Zealand as well as authorised service dealers.
Milk pump seals
For efficient and sanitary operation we recommend annual milk pump servicing. Service kits include pump seals, bushes, springs, and the non-return valve. Replacement impellers and face plates are also available.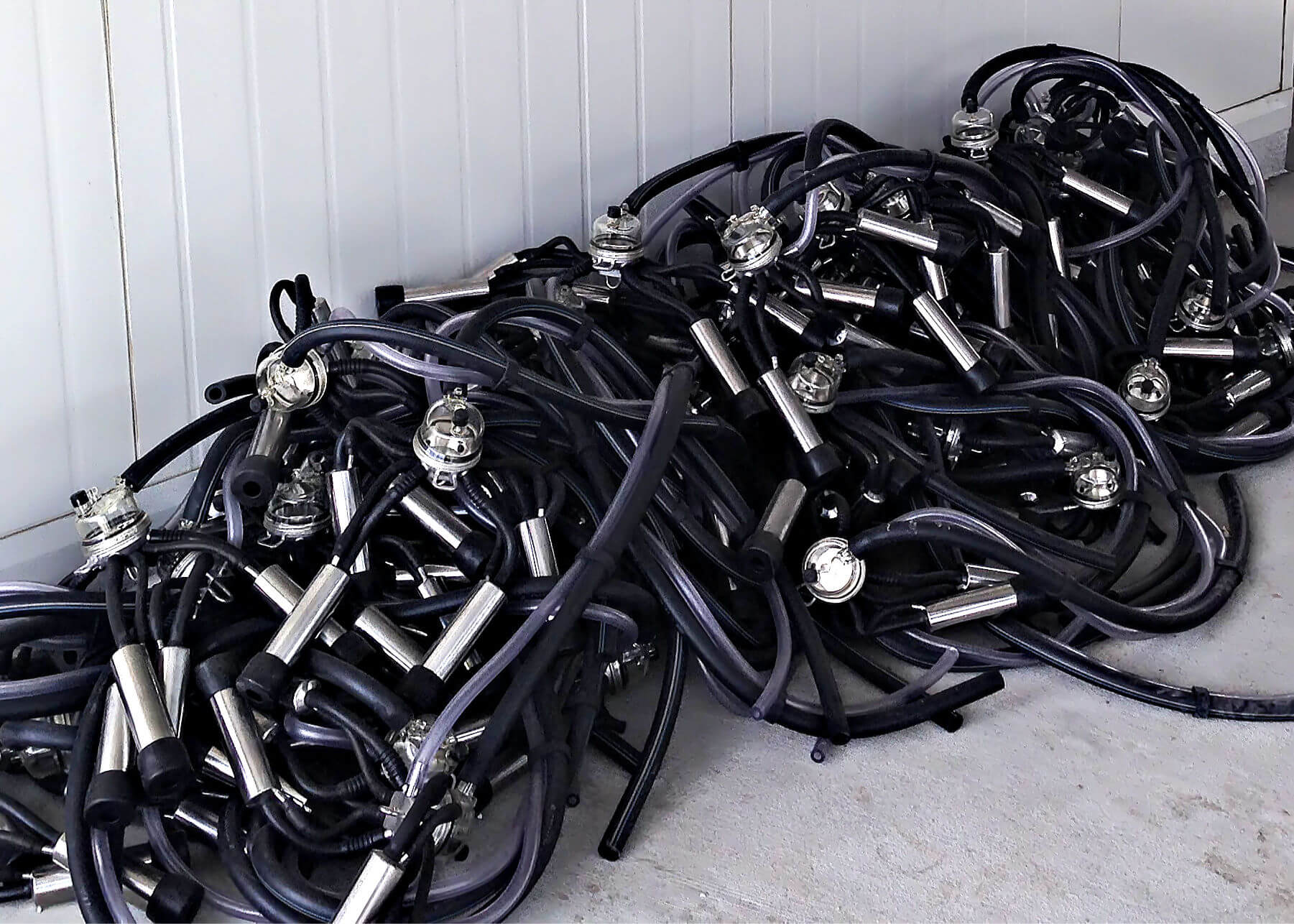 Need something replaced?
You can get it through us or through any of our service dealers