Herringbone Milking Systems
Our experience building herringbone milking systems dates back to the 1930s and continues just as strong today
Farmers choose Read herringbone milking systems because of their simplicity and cost. They are the ideal milking platform for smaller dairy farm operations.
"Once the pulsators are set they require no technical service to keep them performing the same as the day they were installed." 
James G. Landis, Wonder Milking Systems, Waynesboro, Georgia USA
"We'd known of Read Milking Systems for many years, and after a visit to their factory and to some farms to see it in action, we converted."
Paul Bardoul, Ohaupo Dairy Farmer (Dairy News)
"My dad had a Read milking machine in his shed, where I milked as a young lad and I've used them in my other dairy sheds."
Laurie Williams, Canterbury Dairy Farmer (New Farm Dairies, Spring 2016)
Herringbone milking systems to suit
Our philosophy has always been that milking should be straightforward and efficient. For this reason, our technology has been designed with simplicity and functionality in mind.
Read herringbone systems are suitable for any plant layout, including double-up, and twin-pit designs. In addition, for farmers who wish to expand on an existing Read herringbone plant, our system makes this easy. For instance, existing pulsation and vacuum lines are simply added to. We can also include our automatic cup removers to improve milking efficiency. Existing herringbone dairy plants from other brands can also retrofitted with our technology.
Legendary performance
The same technology that makes our herringbones so reliable is also found in our rotary milking systems. Such as,
our sliding mechanical pulsators, which come with a ten year guarantee

cluster claw pieces with a lifetime guarantee

a vacuum system powered by a liquid-ring pump with a service life of 20-30 years

milk filters and plate coolers with options for serial unit installation
Scalability
Generally speaking, we supply herringbone systems that are 60 bails or under. However, as with our rotary systems, there is no fixed upper limit of bails our systems can support. If a herringbone design calls for 80 or 100 bails, we'll adapt our system to suit.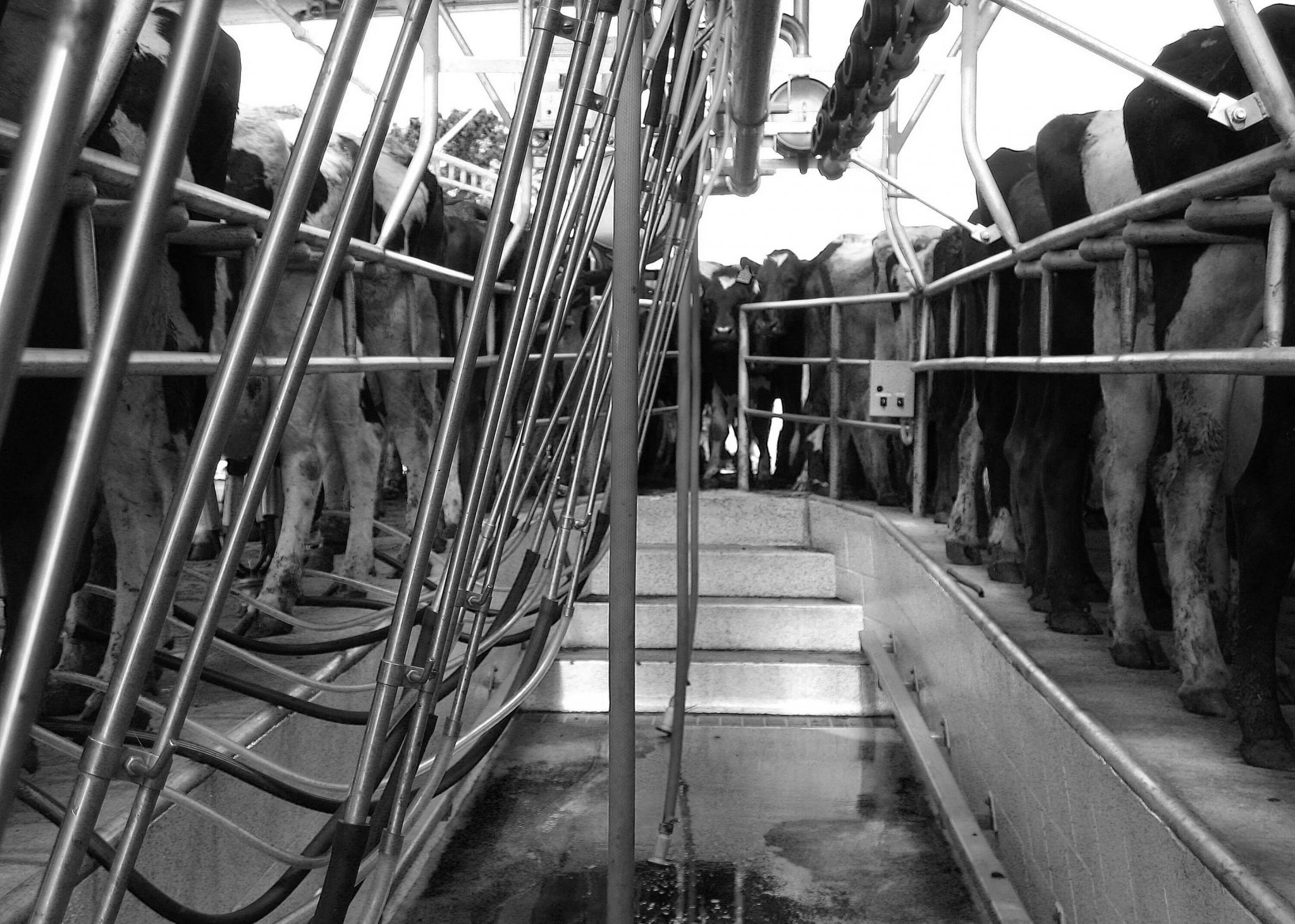 Interested in building a new herringbone plant?
or retrofitting an existing one?