The Read team was excellent to deal with, and we can't thank them enough," says Adam.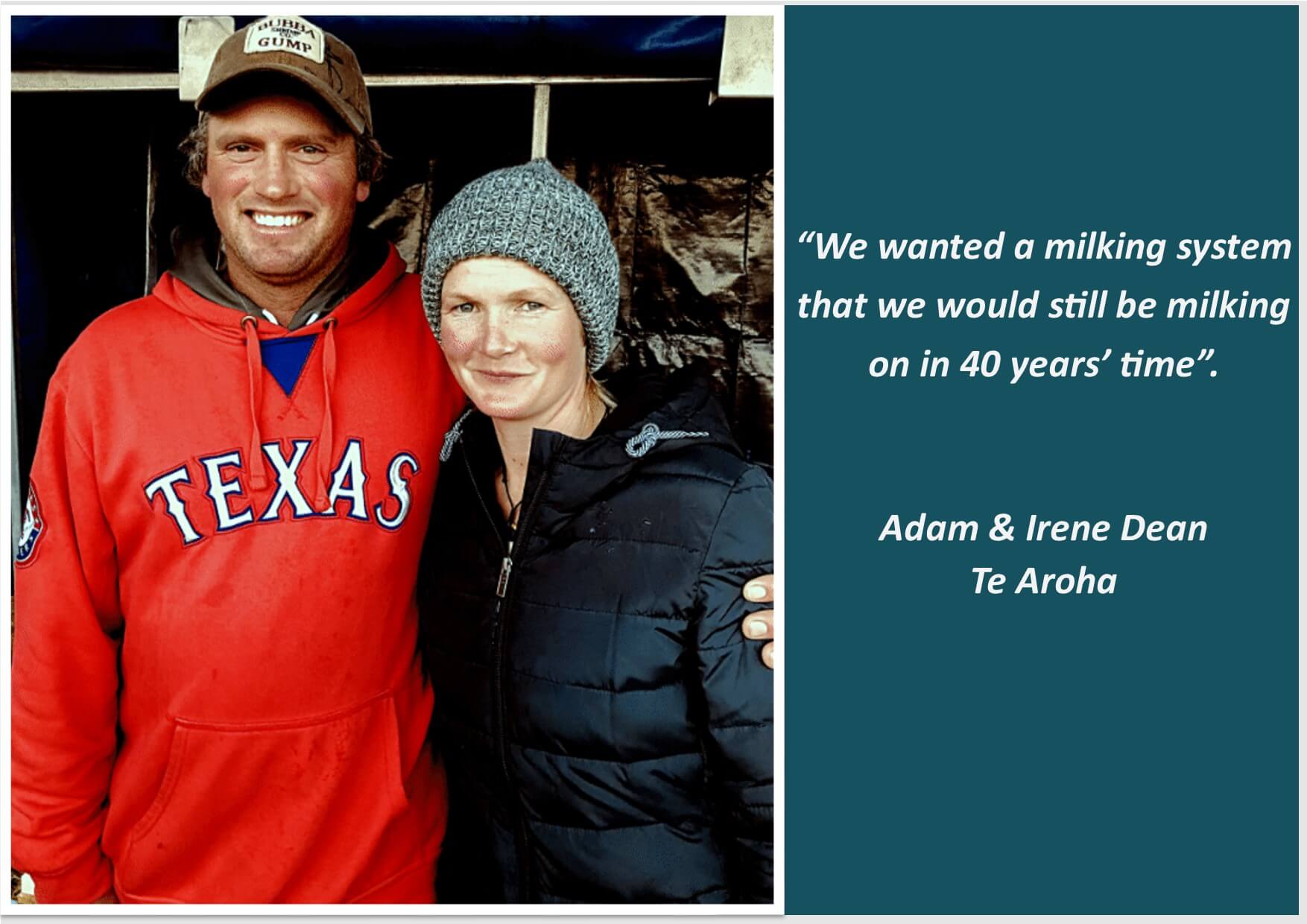 Adam & Irene Dean. "Dairy Farmers of New Zealand".
Being so young we felt like a lot of the other companies didn't take us or our dairy business seriously. However, this was not the case with the Read team. The Reads and their staff are authentic people who are genuinely interested in our plans.
Our system is so fast to run, even on my own. We have so much more time now, and we don't need the extra staff. Our previous shed was a herringbone end now we milk on a 72-bail rotary system. It's cut a 5- 6-hour milking time down to 2 hours. The cows quickly took to the new system; it was brilliant. It's only been running a few months and were already up in milk production. This is because the cows are spending more time in the paddock", says Irene.
We choose Reads as we knew they were the simplest, most efficient system. Their slide pulsators are easy on the cows and easy to maintain as there is no worry about electronics. We flew down to Canterbury to look at the Read Industrial factory and decided to include their cup removers and wash gland which keeps spinning while washing.
How many cows do you milk?
700 -1100
What type of system did you choose?
We choose a 72-bale rotary with (ACR) Read automatic cup removers.