Do you need a specific product designed, engineered and manufactured?
Our design and engineering capabilities are extensive.  In turn, our product range is sort after by diverse industries including; Marine, Aeronautical, Water & Irrigation, Horticulture, Food, and Beverage.  In the CNC machine shop, there are multiple Okuma CNC milling and turning machines available to agricultural machine parts. CAD/CAM and CNC simulation software are used to ensure that the machines produce the parts to a high standard and operate in an ideal manner. There are two high-speed CNC mills, including a 5-axis mill and 4-axis mill. For CNC turning there are four machines available including, a twin spindle 6-axis CNC turning centre, a twin spindle, twin turret turning centre and two 2-axis CNC lathes.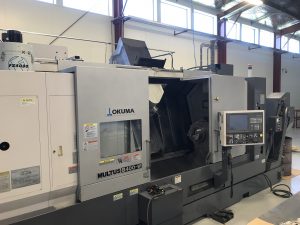 Have something specific in mind? Enquire today!