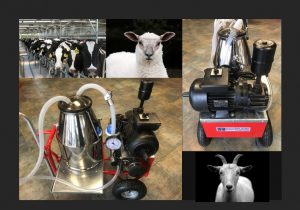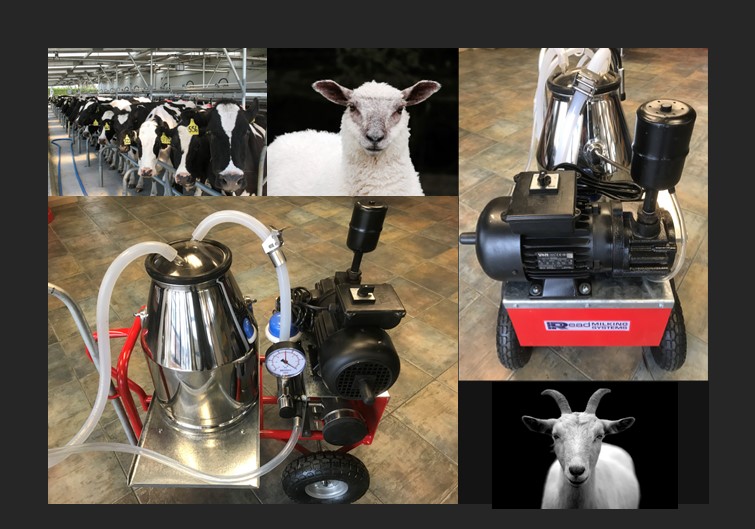 "The complete milking setup on wheels"
COW, SHEEP & GOAT CLUSTER OPTIONS.
Single or dual cluster versions.
Portable for convenience with sizeable 250mm pneumatic wheels.
Lightweight at around 75kgs while being sturdy in design to reduce damage.
Vacuum performance is built to last.  Fixed displacement rotary vane pump.
Flexible pulsation. Easily adjustable for goats & sheep.
Single-phase power.
Portable Milkers are useful for farmers who run large scale dairy operations. In particular, with one or two cows early on in calving. Thus, providing an economical alternative to running a single cow or two through a full-sized system and then having to do a full wash cycle.
Parts readily available from Read Industrial.
Speak to our team for a full specification and pricing.