Reads fabrication team, experts at taking on multiple folding productions or one-off jobs. Maintaining our quality with continous improvement.  High precision folding with the finest machinery.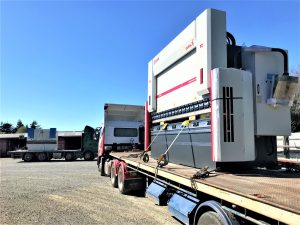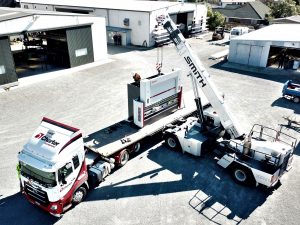 Read Industrial are well known for our quality in sheet metal fabrication. Maintaining our quality workmanship ensures we strive for continuous improvement. Continuous improvement to quality control and efficiency often dictates upgrades to our machinery. Resulting in the deciding factor for our latest machine upgrade, the Dener – Puma XL CNC 220 ton folding capacity with a 3.6m folding bed. Subsequently, the new press brake will speed up our production and enable us to bend steel with high tensile strength.  Using the finest fabrication machinery ensures greater accuracy with thicker materials and exceptional quality for our clients.  Furthermore, the new machine will be a great addition to our Durma CNC Press brake 175 ton 3.7m.
Ask our expert team about our capabilities in high precision folding, sheet rolling, pipe rolling, cutting, punching and shearing processes. Furthermore, utilise our standard and specialist MIG, TIG and ARC welding. 
Our factory is set up for complex one-off or volume fabrication productions and we are always looking for new partnerships.   Contact our team now ->>